Akrotiri. The Archaeological Site and the Museum of Prehistoric Thera
Christos G. Doumas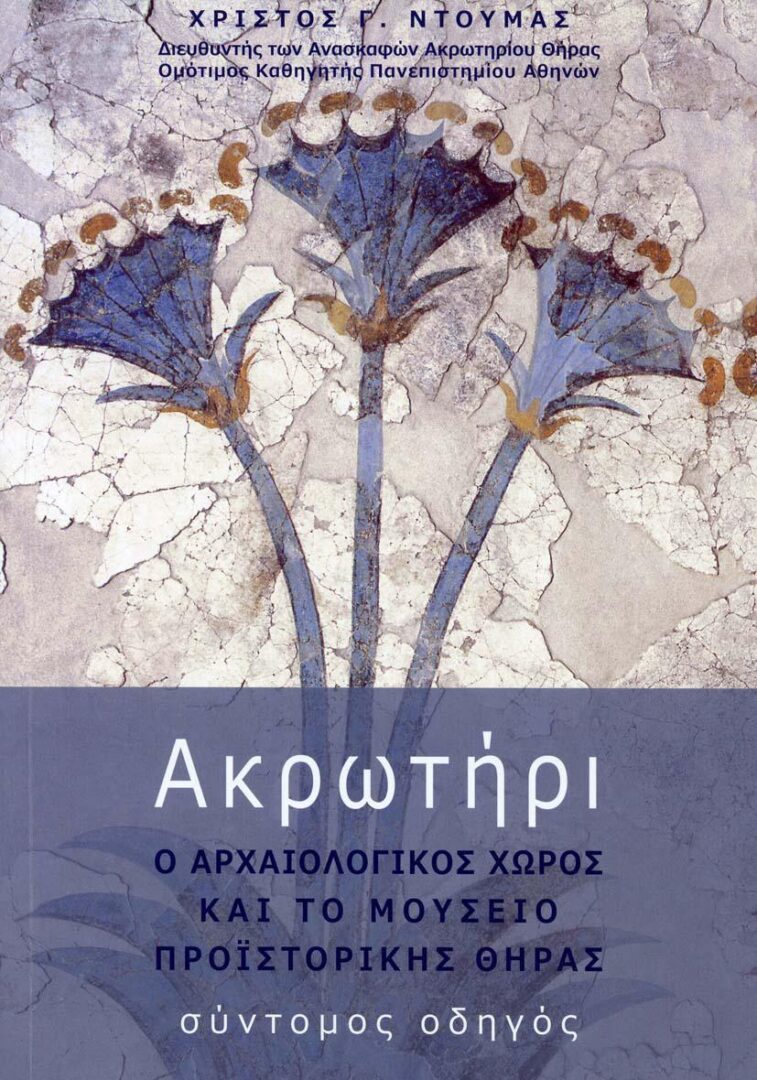 City: Athens
Year: 2018
Publisher: Society for the Promotion of Studies on Prehistoric Thera
Description: Paperback, 191 p., numerous colour and b/w figures, 17 x 24 cm
Abstract
This guidebook, written by Professor Emeritus Christos Doumas, Director of the Akrotiri Excavations since 1975, and published by the Society for the Promotion of Studies of Prehistoric Thera, is designed to help visitor to understand the archaeological site of Akrotiri and the Museum of Prehistoric Thera in Phira.
Fifty years of systematic excavation, scientific research, study and conservation measures have revealed the history of the settlement at Akrotiri and the cultural achievements of the society that lived there. At the height of its prosperity, the cosmopolitan city one of the most important urban centres in the prehistoric Aegean, was struck by an earthquake that heralded the eruption of the Thera volcano, which buried it for posterity under a thick mantle of pumice and ash. The ruined buildings, the thousands of objects recovered from them and the remarkable wall-paintings that decorated them give us an insight into the daily life, the aesthetics and the ideology of the 'bourgeois' inhabitants of this once thriving port.
The carefully-selected illustrations – photographs of the monuments and moveable finds, drawings, graphic representations, architectural stampings – many of them previously unpublished and exclusive to this publication, have been kindly provided by the Archives of the Thera Excavations.
Contents
PART 1
Τhera (Santorini) and the Aegean [7-8]
The excavations at Akrotiri and the management of the archaeological site [9-14]
A brief history of the settlement [15-29]
The volcanic eruption [30-34]
Thera and Atlantis [34-39]
PART II: TOUR OF THE CITY [36-135]
Route 1 [40-87]
Route 2 [88-135]
PART III: THE MUSEUM OF PREHISTORIC THERA [137-179]
PART IV: OTHER PLACES OF INTEREST ON THERA [181-190]
Selected bibliography
---